Welcome to the Political Cartoon Gallery - Cartoons for sale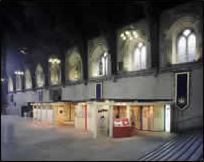 Our David Low Exhibition in Westminster Hall, May - October 2002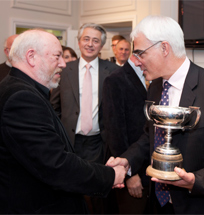 Peter Brookes receives the Political Cartoonist of the Year Award 2011 from Alistair Darling MP.
The Political Cartoon Gallery represents over 400 leading cartoonists from Britain, the United States, Canada, Australia, New Zealand, Russia and South Africa. No other gallery comes close to offering such a fine selection of original cartoon artwork for sale.
The original artwork is available online as well as on display in our Political Cartoon Gallery and Cafe. We also purchase and pay the best prices for original cartoon art.
Opening Times: Tuesday to Saturday 10:30am - 5:30pm / Monday by appointment.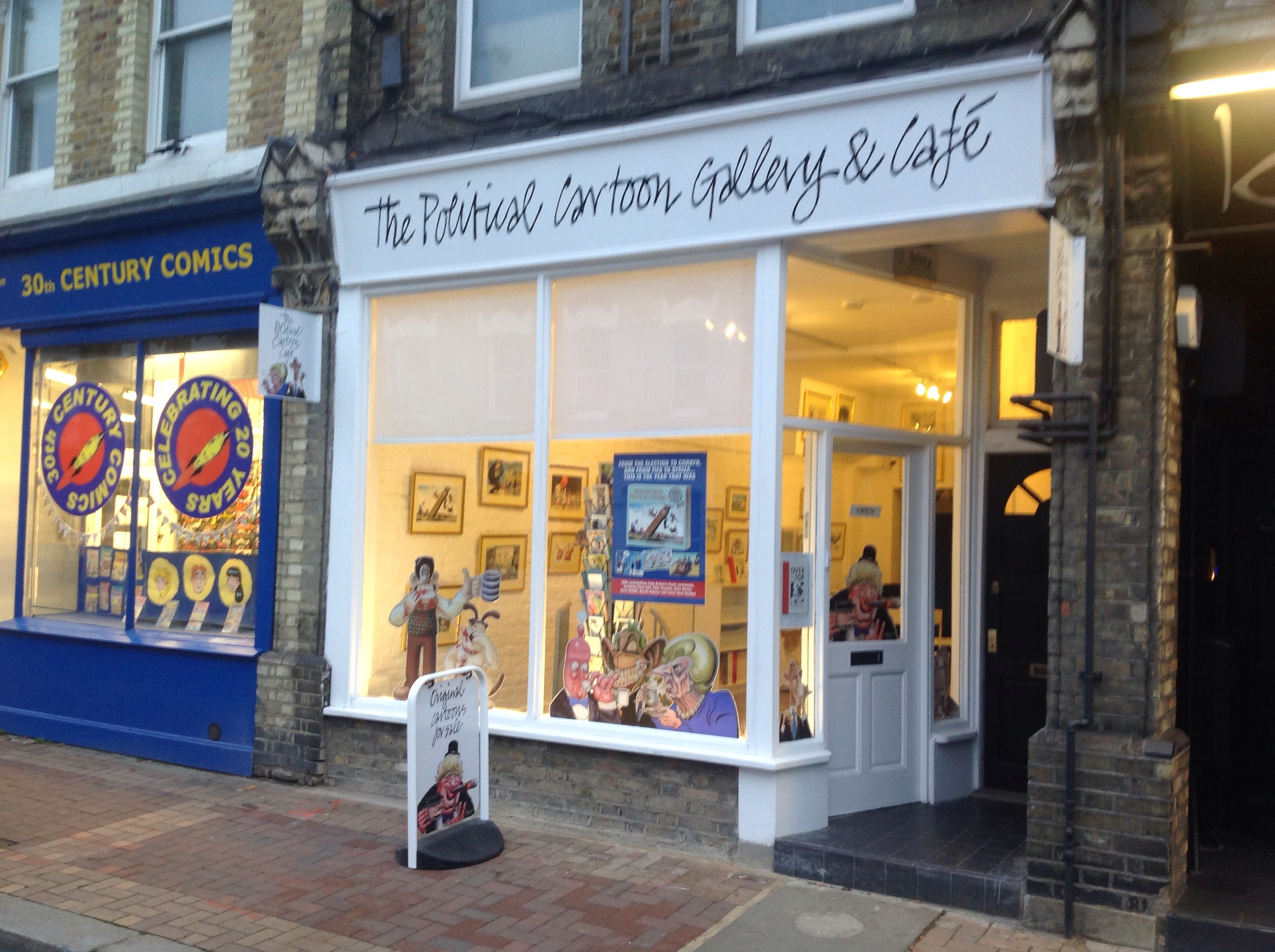 The Political Cartoon Gallery and Cafe is based in London by the River Thames in Putney. Do visit us to see the very best in original cartoon artwork. Not only do we put on regular exhibitions of political cartoons but we also sell original gag and strip cartoons by the likes of Martin Honeysett, Fougasse, H. M. Bateman, Reg Smythe (Andy Capp), Alex Graham (Fred Bassett) and Barry Appleby (The Gambols). We also have on permament display in the gallery some of the most famous, original and iconic political cartoons in British History.
CURRENT EXHIBITION at the Political Cartoon Gallery and Cafe
Giles's War: The launch of Tim Benson's biography of Carl Giles and an exhibition of his original cartoons for Reynolds News and Express Newspapers.
4 July - 30 October 2017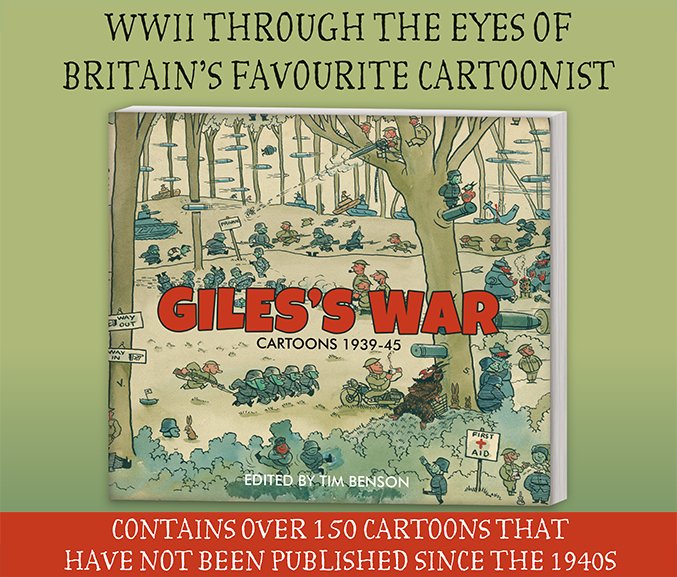 Giles's War by Tim Benson