Welcome to the Political Cartoon Gallery Original Cartoons for sale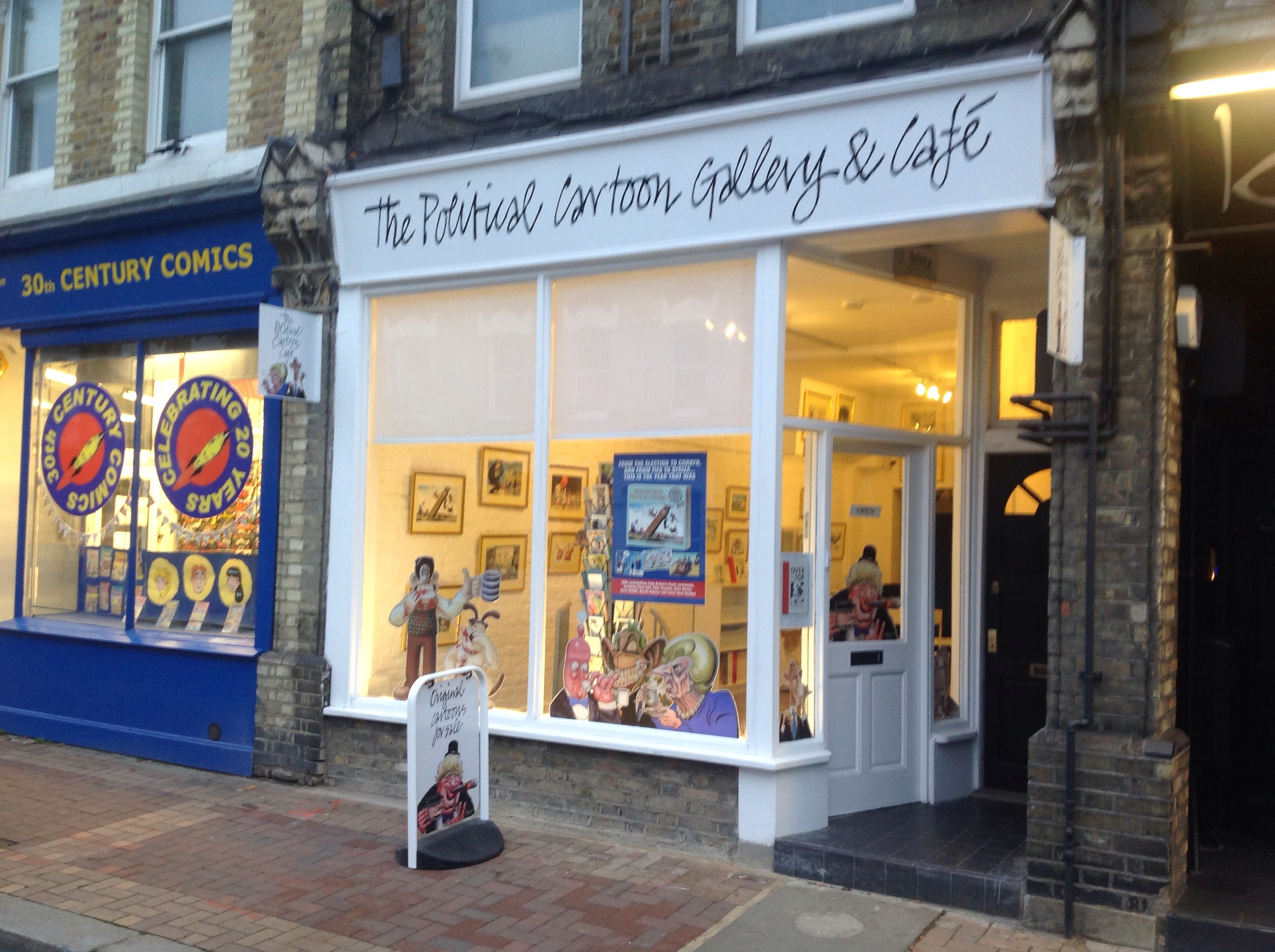 The Political Cartoon Gallery and Cafe is based in London by the River Thames in Putney. Do visit us to see the very best in original cartoon artwork. Not only do we put on regular exhibitions of political cartoons but we also sell original gag and strip cartoons by the likes of Martin Honeysett, Fougasse, H. M. Bateman, Reg Smythe (Andy Capp), Alex Graham (Fred Bassett) and Barry Appleby (The Gambols). We also have on permament display in the gallery some of the most famous, original and iconic political cartoons in British History.
OPENING HOURS: Tuesday to Thursday 10:30am - 5:30pm.
NEXT EXHIBITION at the Political Cartoon Gallery and Cafe
Bullocks to Boris! 22 April - 25 August 2020
An exhibition of original cartoons featuring Britian's new Prime Minister, Boris Johnson.
Britain's Greatest Political Cartoons 5 September - 25 October 2020
 An exhibition featuring Britain's greatest ever cartoons from Hogarth through Gillray to Tenniel, Low, Illingworth to the present.