Welcome to the Political Cartoon Gallery - Cartoons for sale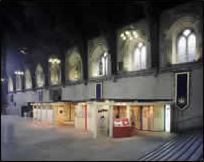 Our David Low Exhibition in Westminster Hall, May - October 2002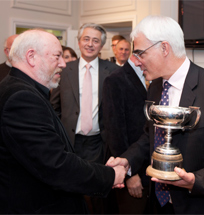 Peter Brookes receives the Political Cartoonist of the Year Award 2011 from Alistair Darling MP.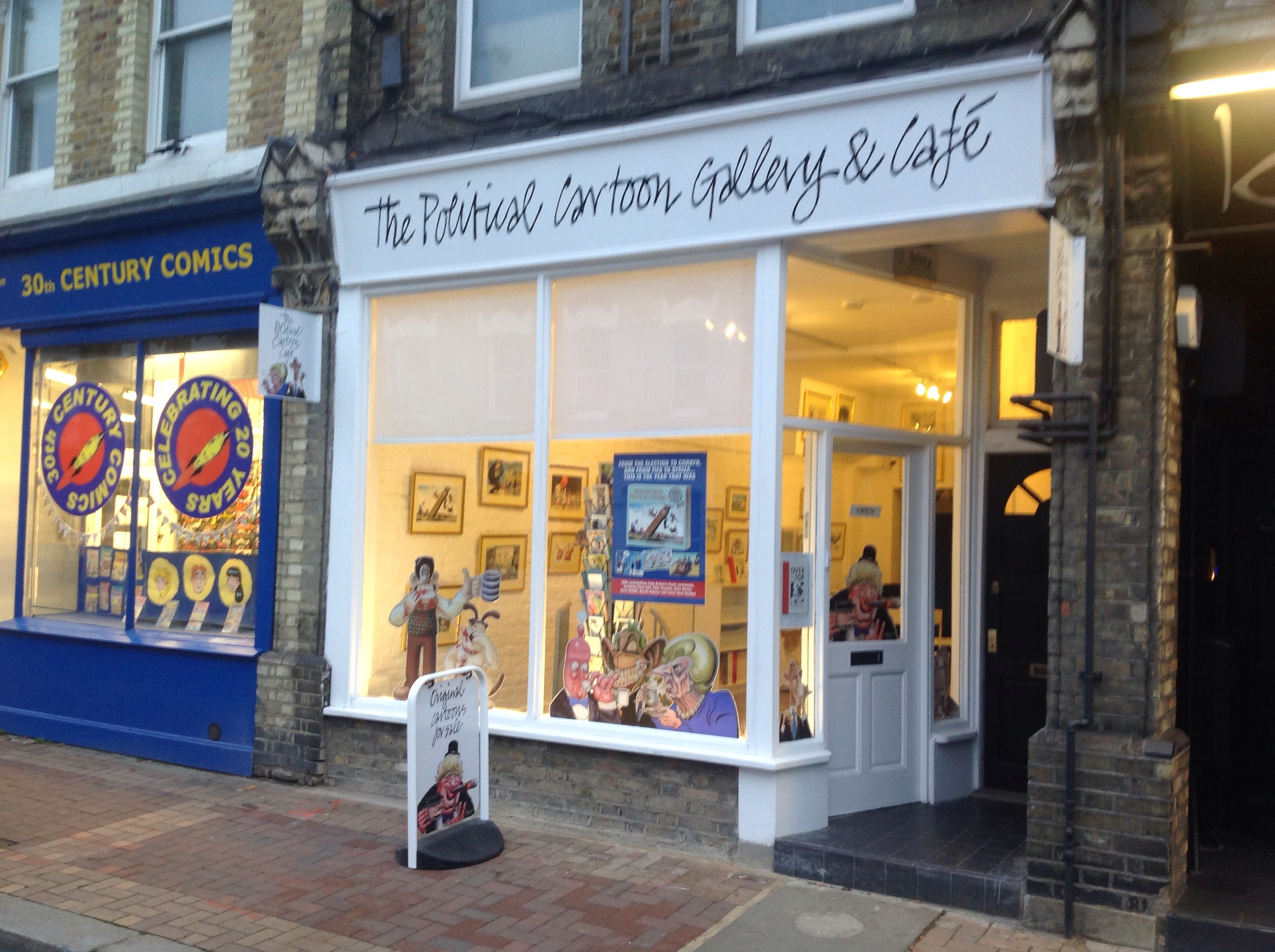 The Political Cartoon Gallery and Cafe is based in London by the River Thames in Putney. Do visit us to see the very best in original cartoon artwork. Not only do we put on regular exhibitions of political cartoons but we also sell original gag and strip cartoons by the likes of Martin Honeysett, Fougasse, H. M. Bateman, Reg Smythe (Andy Capp), Alex Graham (Fred Bassett) and Barry Appleby (The Gambols). We also have on permament display in the gallery some of the most famous, original and iconic political cartoons in British History.
OPENING HOURS: Tuesday to Saturday 10:30am - 5:30pm.
CURRENT EXHIBITION at the Political Cartoon Gallery and Cafe
From Low to Adams: Political Cartooning at the Evening Standard (1927 - 2018): 26 April 2018 to 28 July 2018
An exhibition of original cartoons for sale celebrating 90 years of political cartooning in the Evening Standard. The exhibiion showcases the work by Sir David Low through to Vicky, JAK, Marf, Patrick Blower, Gerald Scarfe and Christian Adams.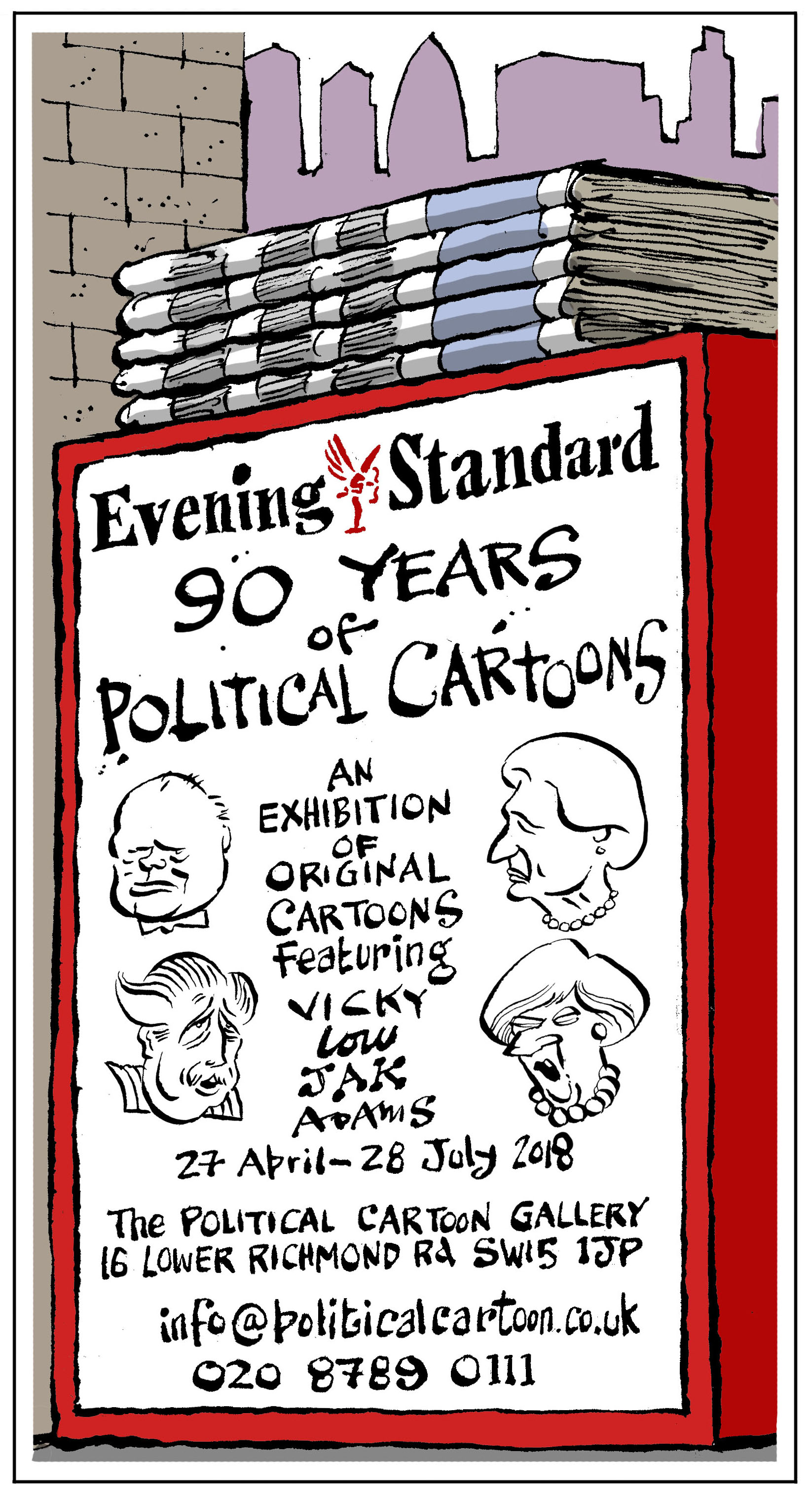 Evening Standard Cartoon Exhibition
FUTURE EXHIBITIONS
Extracting a laugh! September to October 2018
An exhibition of original cartoons on the subject of Dentists, Dentistry and their patients by leading gag cartoonists such as Mel Calman, Matt, Nick Newman, Simon Bond, Mike Williams, Larry and Martin Honeysett.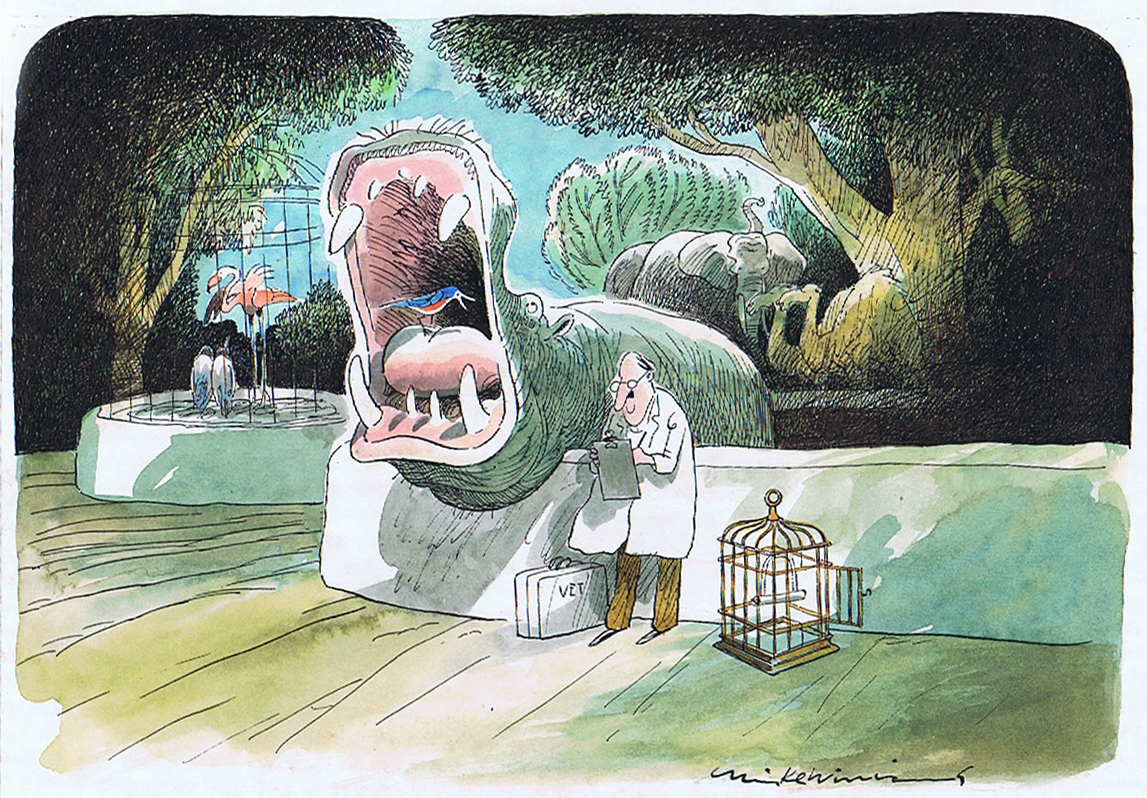 "...upper right seven buccal filling ... upper right six mesial filling with palatal extension..."